LIVING THE REALITY OF THE KINGDOM OF GOD.
"Seek Ye First the Kingdom of God, And His Righteousness…" (Matt. 6:33)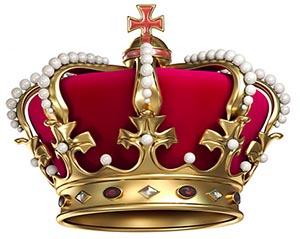 What is Acts In Motion? To be clear, this is NOT a brick and mortar building nor State religious institution. The church (ekklesia) is the "called out assembly" UNTO Yahshua. The church is "living stones–a spiritual house, a holy priesthood . . ." (1 Pet. 2:5) The church is the body with Christ as Head, the bride of Christ, and the prized possession of Christ. The church is family where we are brothers and sisters with Yahweh as Father. Therefore, Acts In Motion is a prophetic dream from the heart of God. A body of followers pursuing total surrender to the eternal pattern–Christ the Son. A people who are unrelentingly seeking a fresh baptism into the LIFE of Christ–a new Pentecost, as it were. We are a family on a kingdom journey discovering the deeper reality of fullness and learning how to become love.
With this understanding, our passion is to spread that love abroad and help others know that they matter in Father's family. Whatever zeal it takes, whatever compassion by God, we will not stop preaching this glorious gospel of the kingdom–which is about The King.  With great hope we believe a remnant will emerge from the lies of this generation to live the gospel and grow in identity. We believe knowing our real identity in Christ is the catalyst that empowers us to be love. How can we love when we don't know what love is or who we are? We would venture to say, it is impossible to have "one heart and one mind" (Acts 4:32) as the body, without starting at the foundation of our IN-CHRISTNESS. "…Christ in you, the hope of glory." (Col. 1:27). Therefore, revelation of our identity is necessary to build unity and maturity in a functioning kingdom community. The fact be told, we are being bombarded by a global epidemic of identity crisis. Will you be the solution? Will you be love?
We pray that you will receive more revelation from the Holy Spirit of your identity and be empowered to walk out your maturity in Christ. In other words, our hearts burn to experience the maximization of manifestation of the "kingdom of God within you" (Lk. 17:21). As a result, we believe the life of Yahshua will freely flow through you to impact your sphere of influence. What does this look like? Read More